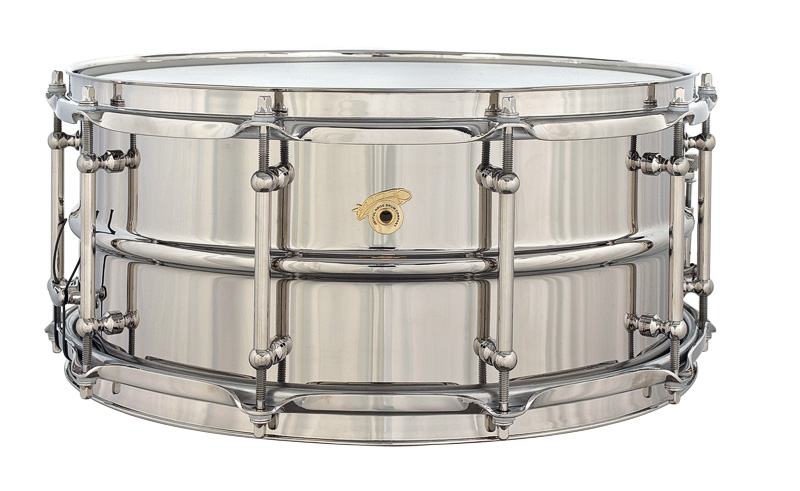 The JNDC Standard is the cornerstone of the JNDC Modern Classic Series of metal snare drums, embodying vintage attributes and modern innovations, inspiring a new industry standard. Available only in brass, the Standard seamless metal shell is bright polished to a brilliant luster and then bright nickel-plated. These snares are exceptionally warm and responsive, delivering an explosive range of color and character.
The Standard model design and hardware consist of 2.5mm solid brass bright nickel-plated triple flanged hoops, ten solid brass bright nickel-plated Corder tube lugs, bell-flanged bearing edges, vintage-inspired crimped snare beds, 24k gold-plated brass JNDC feather motif drum badge, and the bright nickel-plated proprietary cast bronze "One Touch Classic" snare drum strainer (throw-off) system.
A certificate of authenticity, serialized lapel badge, JNDC Strainer Tutorial DVD, and a complimentary embroidered soft shell case accompany each instrument. The brass JNDC Standard is available in 6.5x14, 5x14, and 4x14 sizes.
Order Fulfillment Time: Approximately 90-120 Days