I started playing drums, professionally, at the age of 13 and spent the next 25 years pursuing an art, a craft, and a dream. Somewhere in my pursuit, I neglected to connect with the purpose behind this gift, and I struggled with what it meant to succeed. As a result, some of the choices I made along the way lacked the wisdom, understanding, and character I wanted to possess. I hope by sharing some hard earned wisdom, I can enrich your understanding and help you in pursuing your gifts--your passion, your power, and your purpose.
I came to realize, no matter how "fat" the groove was, or how fast I could play, if there wasn't love behind it, it was empty. Mind you, if I was only playing for what I could accomplish, I wasn't really giving anything back. I also realized, when the music stopped, what really mattered were the people in my life, the people that I played with and supported me, those people present in my daily life.
Hopefully, these were the people I loved and took to heart. Unfortunately, that wasn't always the case for me. I neglected my responsibility to tend to those people and the love they brought into my life. Sadly, I told myself I was too busy, and I had to be "in control" in order to take charge of my own destiny. I told myself people were just something I had to manage.
In short, I didn't understand my gifts would only find purpose through relationship. I also didn't understand, or trust, my gifts had a purpose, and they were intended. Lastly, I didn't understand, or trust whoever created me was going to ensure these gifts found their purpose. Lacking this understanding, I eventually forced every good thing and good person from my life until I was broken, homeless, and clearly no longer "in control." It was only then that I began to really understand. It was only then, I finally asked Him, who created me, to take control. I finally realized I had to, "Let go and let God" (Jeremiah 29:11).
Clearly, things are different now. My gifts are connected to my purpose, and I truly know what success means. It means being able to give something back. It means having love in my life and being able to share it with others. It's a simple message, but if you're seeking the purpose behind your gifts and your life, I hope you consider these words in your heart. I pray you seek a personal relationship with Jesus Christ.
To all our customers, thank you for the opportunity to serve you! With each instrument you purchase, we are giving a portion of the proceeds to children in need of God's love shared through our resources. When it comes to your passion, power, and purpose, I pray, "Our sound truly makes the difference."
Forever making a Joyful Noise (Psalm 100),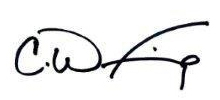 Curt Waltrip, President
Joyful Noise Drum Company, Inc.